Available February 4th, 2013 from CHAMPAGNE PUBLISHING...

ROMANCE, THRILLS AND DANGER ALL PACKED INTO ONE VERY EXCITING BOOK!!!

Add your content here

Add your content here

Add your content here




She was an ex-cop desperately trying to deal with the tragic loss of her husband and infant son. He was a successful screen star sought after by starlets and fans. They had absolutely nothing in common. Or did they?

People were being murdered at Cedars Sinai Hospital. Systematically and quietly, a bolus of air injected directly into their jugular veins at the stroke of midnight. None were labeled a homicide and all appeared to be random.

Simon Martin knew otherwise. The Irish born actor could feel the power, the magic, growing inside of him. It was a destiny he had fled from at the age of eighteen, angry and stubbornly determined. Now his sleep and even his hours awake are haunted by what he saw, sensed.

Fiona Caruso resents his interference in her life, has no respect for his lifestyle. Yet, before either of them knew it, they were tossed into a vortex of lies, deceit, embezzlement and murder.

It didn't take long to discover that fate had brought them together. The answers were there. To discover them each would have to bare their soul to the other. Would they succeed or would the murderer make them the next victims?

At the killing hour…

Anita Whiting
THE KILLER AMONG THEM IS AVAILABLE NOW!!!
ORDER THROUGH SAMHAIN PUBLISHING OR MY BOOKSTORE AND MORE TODAY!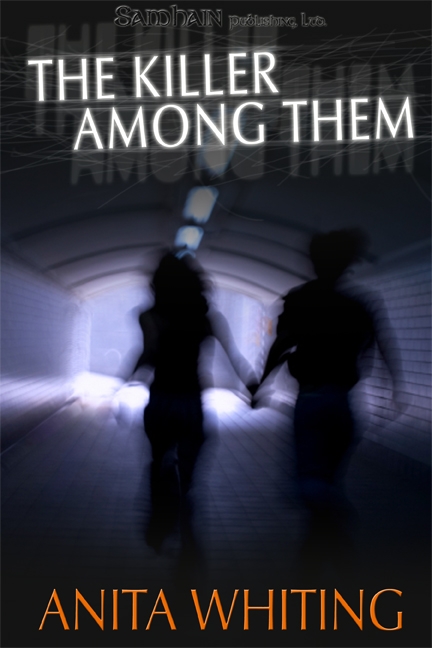 Can her sixth sense be enough to stop the murders or does the killer have his sights set on her as his next victim?

Katarina Ramon is a busy, well respected attorney in New York City. Yet the dreams still torment her. More than dreams—they are replays of the clairvoyant flashes that show every detail of her parents' murder years ago. She resents her gift, these sudden flashes that come out of nowhere, but accepts that she can see things others can't.

When another couple is found murdered in her small hometown, her aunt begs her to come home and assist in the investigation.

Police Chief Cole Collins isn't at all pleased with Katarina's interference. Nor is he immune to her charms. Yet with someone in this little southern town is continuing the same murderous ways that killed her parents, Katarina and Cole are left with no choice but to work together.

Katarina's vivid memories and sixth sense may stop the killing—or make her the murderer's next victim.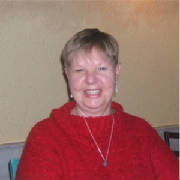 AVAILABLE NOW!
A KILLER'S AGENDA
SAMHAIN PUBLISHING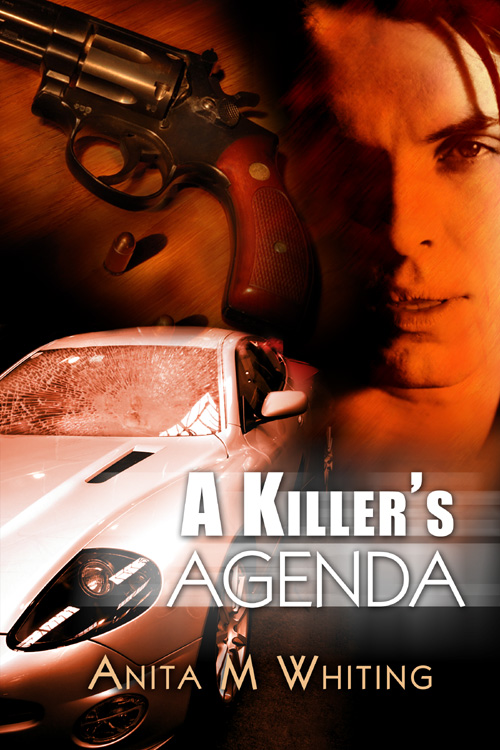 CAN A PSYCHIC INVESTIGATOR DISPROVE AN ACCIDENTAL DEATH BEFORE SHE AND HER LOVER ARE THE NEXT TO DIE?

A KILLER'S AGENDA IS A 2008 EPPIE FINALIST!!!

Brad Norton doesn't believe his aunt's death is the accidental shooting the police claim it to be. His instincts tell him there's a more sinister explanation. In order to get to the bottom of it, he's going to need professional help.

Pairing up with Alex Leahy, a clairvoyant private investigator, isn't exactly in his plans. He didn't expect the fiery redhead to take over the case and get under his skin so quickly, but things happen fast when Alex is around.

Still, they can't plan a future together with a killer on the loose. When their investigation intensifies they bring him out of hiding. The danger grows to an entirely new level, however, when attempts are made on their lives. With six deaths already confirmed, it's a race to stop their man before Alex and Brad are next on the list.
RRAH's THOUGHTS AND PONDERINGS:
Anita Whiting pens an excellent tale of paranormal mystery in A KILLER'S AGENDA. Main characters Brad and Alex quickly become partners when Brad hires Alex to help solve the mystery of his aunt's death. Alex is a clairvoyant private investigator and pulls all her skills into finding the answers that Brad so desperately needs. While Brad and Alex are heating up the sheets, their attempts to find a murderer actually flushes him out of hiding. Then, Brad and Alex are left fighting for justice and as well their lives.

I thought this book was amazing. It's a nice change to have a paranormal/suspense romance with a bit of a twist, which is exactly what Whiting delivers. The novel is well written and very fast paced. Brad and Alex have an interesting relationship that will envelop the reader straight into their world. My only complaint is that I do not have this book in print to add to my collection.

Kym Oetting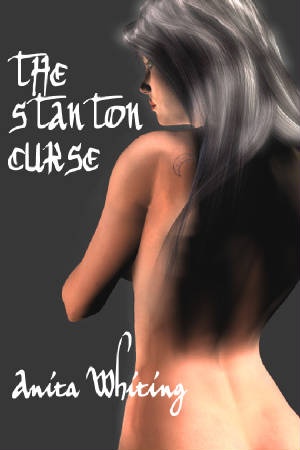 ANNOUNCING THE RELEASE OF THE STANTON CURSE BY ANITA WHITING
A PARANORMAL ROMANTIC SUSPENSE BY DOUBLE DRAGON PUBLISHING!!!
READ EXCERPT BELOW....
Ireland. Home to incredibly green grass, rocky shores and magic. And evil. It was fear of facing that evil that had kept Cassie McGuire away for ten long years.

Away from her father, her aunt and the man she had left behind. Yet she couldn't deny her ancestry any longer. Or her supernatural powers. Those powers were telling her it was time to deal with her destiny. A destiny that could set her family free or, if she failed, could forever condemn them to The Stanton Curse.
The Stanton Curse awarded a 4 Rose Read by Romance Readers At Heart!!
RRAH's THOUGHTS AND PONDERINGS:
THE STANTON CURSE is a highly enjoyable tale with lots to captivate you into turning the pages. It has a spooky feel to it, mystical really; probably has something to do with all those curses and witchcraft. If it was broadcast on the tellie, I bet there would be lots of foggy scenes on the screen.
......I can't help but highly recommend it to you.
Cynthia Whitten
<a href="http://www.authorisland.com">Author Island.com</a><br />Author Island.com is the place where fiction readers can find new treasures every day! Fun contests, author news and interviews, audio programs and our ezine, AuthorScene.com, make Author Island an unique experience for readers and writers alike.